September 13, 2022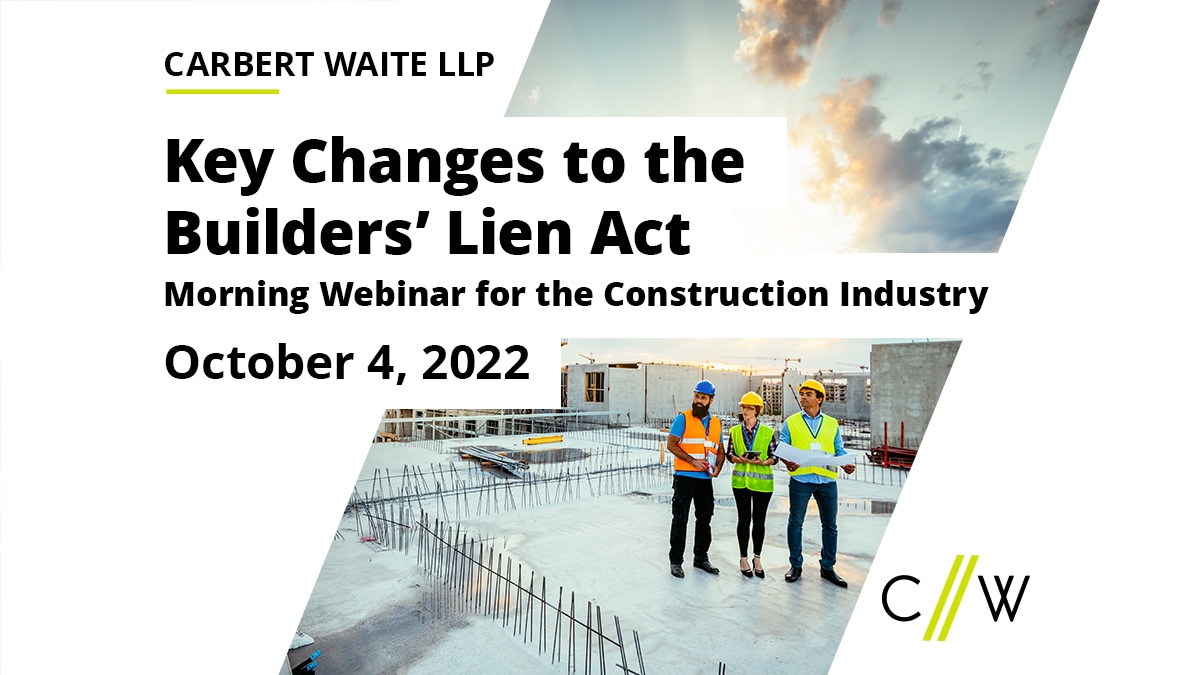 Join Carbert Waite LLP for a brief morning webinar to discuss key changes to the Builders' Lien Act and the creation of the Prompt Payment and Construction Lien Act (PPCLA). Hear from a panel of expert construction lawyers followed by a Q&A opportunity.

As of August 29, 2022, the Prompt Payment and Construction Lien Act (the PPCLA) came into force and replaced the Builders' Lien Act. The PPCLA makes significant changes to the laws governing the construction industry and imposes new requirements on industry participants. The PPCLA imposes strict payment deadlines, extends the deadline to file builders' liens, and creates a new dispute resolution process (among other changes).
This free webinar will provide industry participants with the information they need to adapt their practices and policies to the PPCLA. Please join us for a free morning webinar to discover the most important elements of the PPCLA and the most important changes you should expect to see for future projects.
A summary of the changes in the PPCLA can be found here.